Who We Are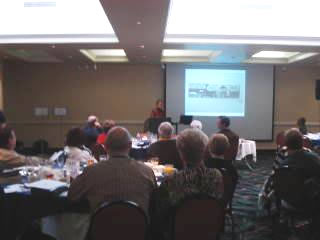 The CMB story began over 20 years ago when God called Mark & Sherry Rutkoskie to teach Biblical financial principles.
The ministry had its earliest beginnings as a local outreach of Crown Financial Ministries. Since that time God has raised up numerous leaders and volunteers, many of whom continue to contribute their time, talent, and finances to the ongoing work of the ministry.
Seeing the need to focus on the specific culture and challenges of the Bakersfield area, in 2009, Crown Ministries of Bakersfield was officially created as a local not-for-profit ministry dedicated to helping people rethink their finances and transform their lives.
As a long time contributor to the local community, Crown Ministries of Bakersfield has the knowledge, expertise, and heart needed to help local churches, organizations, and individuals learn what God's Word says about handling finances.