Personalized Coaching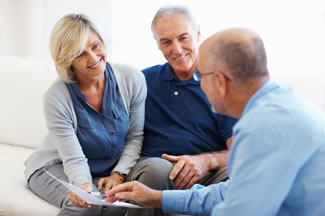 Occasionally individuals require a little more help than the small group study affords. For those situations, Crown Ministries of Bakersfield offers two different personalized coaching experiences.
1. Coaching phone conference - This first experience is a telephone conference designed to help those individuals enrolled in the small group study who just have questions regarding the mechanics of the study. If you need help filling out the individual forms and worksheets associated with the study itself, check 'phone' on the request a coach form.
2. In-person coaching - The second experience is a series of in-person coaching sessions designed to help those individuals who may need more direction in the budgeting process. For help in putting your personal plan together based on your real numbers, in-person coaching may be for you. Although the study can be helpful for coaching participants, an individual or couple does not need to be registered for a small group study in order to receive in-person coaching. If you need help creating a budget, check 'in-person' on the request a coach form.
To learn more about this great resource or to schedule an appointment, simply complete the coaching request form or call us at (661) 334-0500.